THE TAIPEI EXCHANGE - CONNECTING WOMEN AROUND THE WORLD
2016.05.05 |6PM - 8PM | W Taipei 11F Strategy Room
W TAIPEI X SUITCASE X THE WW CLUB
A convergence of dynamic, inspiring women from Taiwan, US and UK
W Taipei, a lifestyle luxury hotel dedicated to promoting and celebrating diversity is partnering with SUITCASE, a multi-media travel publication which acts as a point of entry for cultures around the world; and The WW Club, a space for working women worldwide, presents - "The Taipei Exchange", from May 2nd – 6th, 2016, with the sole purpose of connecting women across the world.
Five female influencers from United States and Great Britain will immerse in Taipei, one of the major hubs in Asia Pacific for a cultural exchange that collides between East and West. The 5-day high octane itinerary not only features the best of local Taiwanese culture, the latest and greatest of Taipei's bustling nightlife; but also strives to connect cultures with an immersive panel discussion on the topics of 'Women who Travel' and 'Women in the Workplace'. The event will cumulate with an exclusive by-invite only gala dinner on the last day, featuring a contemporary Cantonese-cuisine menu by newly-appointed Chef Hoi Ming Wo, Executive Chef of YEN Chinese restaurant.
Taipei city has been recognized as one of the "Best Places for Women to Travel Solo" by Travel + Leisure magazine. The 5-day itinerary, partially led by W Taipei will incorporate exclusive city tour with the insider access concentrating on cultural, creativity, and lifestyle in the evolving city curated by W Taipei Insider Sally Pan, a well-traveled and vibrant female talent.
The Taipei Exchange is set to not only highlight Taipei city to the western audience, but also feature the rising Asian female influencers across the nation.
Click here to read the full article of this event on the WW Club website.
FACEBOOK PANEL DISCUSSION LIVE BROADCAST
SERENA GUEN
Founder SUITCASE Magazine
Named the "Mark Zuckerberg of publishing" by Bloomberg, multi-national Serena founded SUITCASE remotely while in her third year at New York University. She's been named one of 25 under 25 most influential Londoners by the Evening Standard and is often called upon for her expertise in travel by outlets such as CNBC. In 2014 she won a Woman of the Future Award for media and has recently been shortlisted for Young Travel Entrepreneur of the Year Award. She laughs a lot, never sleeps and of course lives out of a suitcase.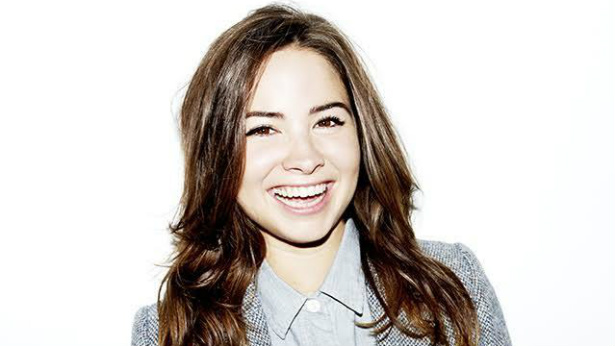 PHOEBE LOVATT
Founder The WW Club
Phoebe Lovatt is a journalist and moderator, the author of The Handbook for Women Who Do Creative Work, and the founder of THE WW CLUB. Born and raised in London but now based between Los Angeles and NYC, Phoebe was inspired by her experiences as a creative professional in both the UK and USA. As a freelance contributor to ELLE, Dazed & Confused, GQ, and Harper's BAZAAR; the founding editor of Soho House's online member site, House Seven; and an experienced content creator for brands including Nasty Gal and Nike Women, she is eager to provide inspiration, information, and a professional community for women at every stage of their creative careers.
MADELINE POOLE
Founder MP Nails
Madeline Poole is an editorial manicurist and designer in New York. She was appointed Global Color Ambassador of Sally Hansen in January of 2014. Her tutorials can be viewed on Vogue.com, TeenVogue.com, Refinery29, The Coveteur, and IntoTheGloss. Madeline's work has been featured in V Magazine, Vogue, Harper's Bazaar, InStyle, Interview, Teen Vogue, Wonderland, Numéro, Dazed & Confused and many others. Her popular Instagram - @mpnails - highlights the wide array of her exceptional nail portfolio.
OLIVIA LOPEZ
Founder Lust for Life
Olivia Lopez is a freelance writer, visual journalist, and creative consultant, based in Los Angeles. As the founder of the hugely successful travel and lifestyle websites LustForLife.com and bonweekender.com, her skill set ranges from creative direction, content creation and fashion design to video and event hosting and visual storytelling.
ALICE LEVINE
DJ and entrepreneur
Alice Levine is a British TV and Radio presenter. She hosts the 1-4PM slot every weekend on BBC Radio 1 and has presented for the likes of Channel 4, Sky Arts and BBC3. With a huge appetite for comedy her new podcast "My Dad Wrote a Porno" is the talk of the town with 1.8 million listens to date. Aside from TV and Radio, Alice's passion is food, and she runs a successful food and lifestyle brand Jackson & Levine with friend and fellow presenter Laura Jackson. They throw supper clubs, curate events for huge brands, host a TV series "My Pop Up Restaurant, and write a food column for Elle UK.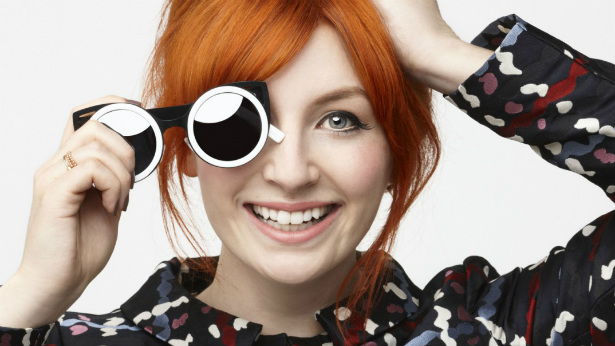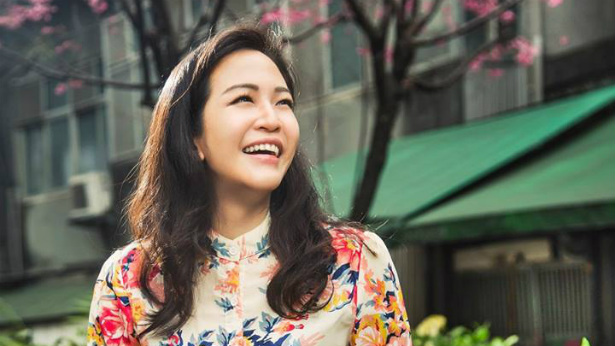 WINA CHEN
Director of Operational Excellence of W Taipei / Co-Owner of Mr. Meat
With a cool, calm, confident attitude at work, Wina exemplifies the lifestyle and everyday culture of W Hotels. She is the Operational Excellence Director at W Taipei and aims to be the top female hospitality leader in the industry. When not working at the W, Wina is a restaurateur with an adventurous palate. She opened Mr Meat Hot Pot & Butchery in 2015 with her partner – a trendy shabu shabu restaurant in Taipei.
Florence Lu
Editor-in-Chief, ELLE Taiwan / Chief Content Officer, Hearst Magazines Taiwan
Florence Lu is the Editor-In-Chief at ELLE Taiwan and Chief Content Officer at Hearst Magazines Taiwan. She graduated from Fashion Design at Shih Chien University and studied abroad at FIT and PARSONS in New York. With over 20 years of experience she has been named "the most senior editor" in Taiwan and participated in the launch for both Harper's BAZAAR Taiwan and ELLE Taiwan.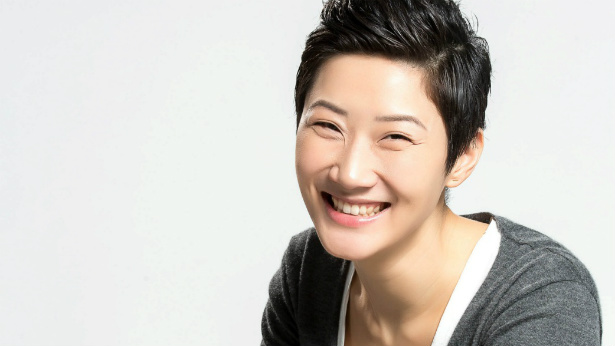 LESLIE SUN
Founder of SUNSET
A fashion and lifestyle enthusiast since her teenage years, Leslie constantly seeks out new and creative experiences in shopping, dining, and living from around the world. She got her first taste of working in retail in 2008, where she helped long time friend Sonia Eram move her Brentwood store Mameg to their current Beverly Hills location. Her two years at Mameg involved art directing for print and web elements, merchandising, and event planning. Now a resident of Taipei city (since 2012), she has been teaching design and visual communications at Lunghwa University of Science and Technology. The SUNSET project was conceived in the summer of 2014, and the shop opened in March 2015, Taiwan's first concept store.
Musee Wu
Co-Founder Executive Director of A&M Global Creative
Musee Wu grew up in various international cities such as New York, Tokyo, and Taipei before graduating from New York University in 2008 with a dual degree in Comparative Literature and Art History. She worked at the Museum of Modern Art (MoMA) in New York before returning to Asia to pursue filmmaking and curating work. She has worked as a director for commercials and music videos, and held a position as Creative Director at Brand Karma – a digital analytics and consulting company – before starting A&M Consulting Co. with Annie Yu. Together they oversee the creation and production of various cross-discipline projects.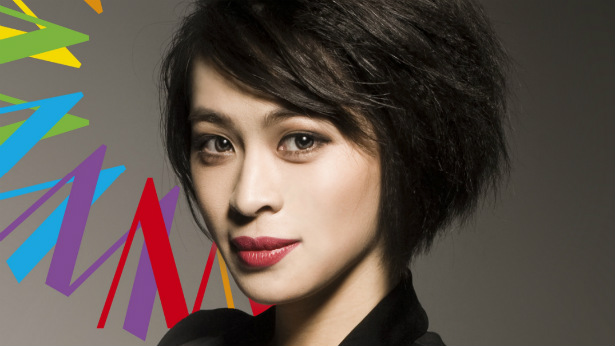 Wei-Shuan Chang
Founder of Womany.net
Wei-Shuan Chang is a key female entrepreneur in Asia as Co-founder & CEO of Womany.net – one of the most influential female social media platforms in Taiwan. She believes in the power of love and believes true happiness is found through giving.