2017 "JUMP. TO THE MOON" MOONCAKES GIFT SET
W Taipei celebrates the traditional Moon festival in an unconventional style by presenting "JUMP. TO THE MOON" mooncakes gift set with the moon-inspired shimmer package. The hotel Sweetologist Yu Mei Ho creates the three unique mooncakes flavors: "Sundried Yilan kumquat, creamy custard," "Kavalan whisky infused mango, chocolate bean paste," "Sunshin spring onion with X.O. sauce, white bean paste" (each flavor two pieces, total six). The mooncakes gift set is going to ignite the festival with gourmet delicacies and eye-catching design!

SHOW LOVE & CARE WITH US
With every moon cake gift set you purchase, W Taipei will sponsor a child from remote area in Taiwan his/her daily meal, sustaining and expanding our capacity preventing kids from starving, helping them move toward a brighter future. (Charity Partner: Andrew Food Bank)
Download the order form
Online Exclusive Sale
The mooncakes gift box is designed by Shiang Design Studio which is a Taipei based design company. To look for possibilities and creativities, the studio collaborates with designers and artists in various fields, including illustration, crafts, and fine arts. As a young design studio, Shiang Design has already won several international awards, which includes Golden Pin Design Award in 2016 and Red Dot Award in 2017.
MOON CAKES INFO / TWD 1,280 PER BOX (6 PIECES)
Tel: +886 2 7703 8887
Fax:+886 2 7703 8799
Email: mooncakes.taipei@whotels.com
Mooncake booth Info

Location: W Taipei Level 1
Operation time: 2017/08/07-10/04 daily 11 AM ~ 09 PM
Pick up time: 2017/09/04-10/04 daily 11 AM ~ 09 PM
Early bird discount: Order and make full payment before 09/15, 2017 and get special discount. Enjoy 10% discount for 10~ 40 boxes purchased. Enjoy 15% discount for 41~100 boxes purchased. Enjoy 20% discount for 101 or more boxes purchased.
SUNDRIED YILAN KUMQUAT, CREAMY CUSTARD
Taste the sweet and sour flavor with sundried Yilan kumquat bits to bite in the creamy custard.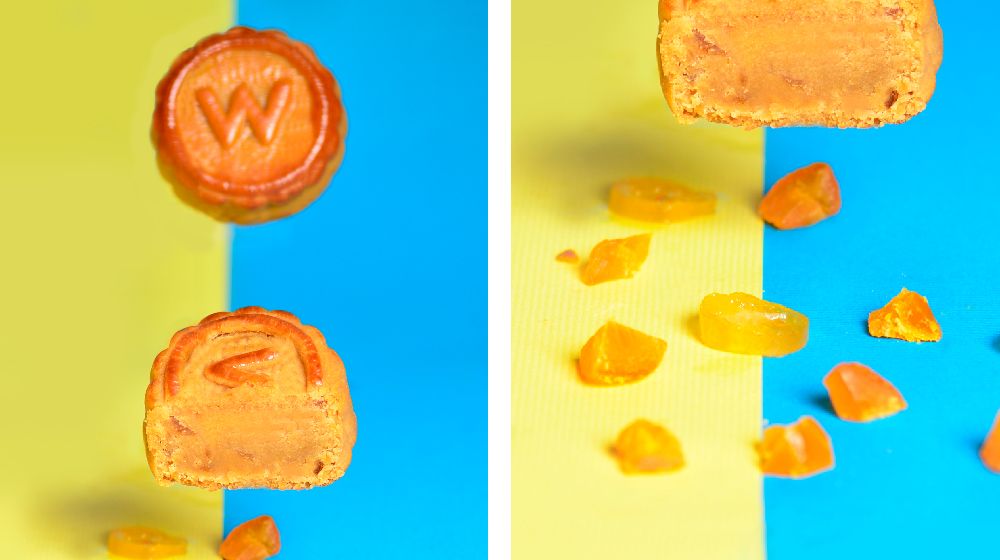 KAVALAN WHISKY INFUSED MANGO, CHOCOLATE BEAN PASTE
Kavalan whisky infused mango mixed with bitter sweet cholate bean paste, savour the lingering afterglow whisky taste in each bite.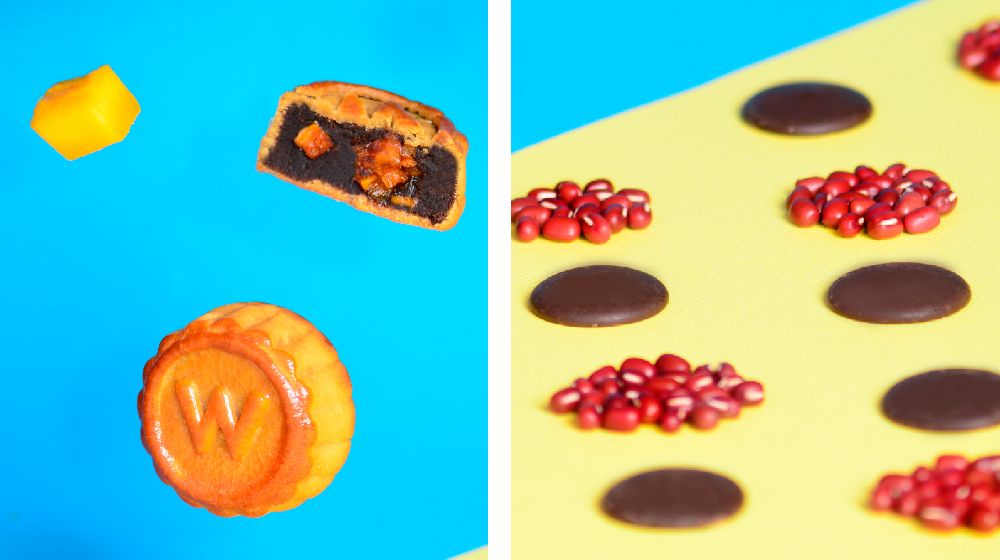 SANXING SPRING ONION WITH X.O. SAUCE, WHITE BEAN PASTE
Unlike normal moon cake, the savory complement the sweetness by using Sanxing spring onion and x.o. sauce which perfectly blends in with the white bean paste.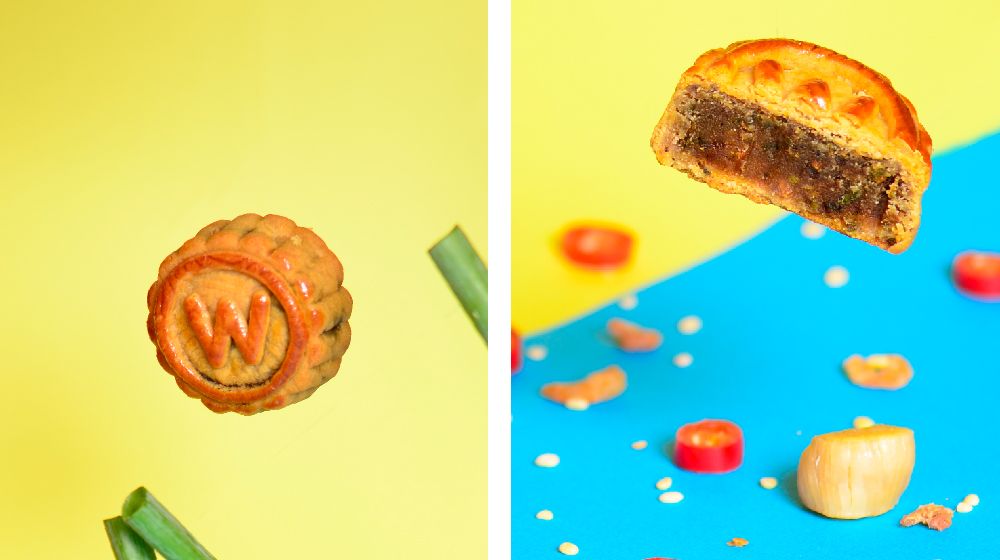 MOONCAKES GIFT BOX
The 2017 W moon cake gift set is inspired by a simple movement "Jump", which is connected to one of the W passion points – FUEL. With fun raster design on the outside of the package, guest can play around with the sleeve, see the mesmerizing effect. Besides, the package includes not only six unconventional flavors of moon cakes but also a set of stylish W Jumping rope! Enjoy the delicious moon cakes while keeping fit at the same time!.