W TAIPEI - Global Citizenship Report
The CSR & sustainability efforts
2017 GLOBAL CITIZENSHIP OVERVIEW

Marriott International has a legacy of caring for the communities in which we operate, so Global Citizenship comes naturally to us.

Our work focuses on the environment and our communities and leverages our people, our brands, our relationships and our global reach, because we are uniquely equipped to help our associates and guests create a better world to experience.

2012-2016 CSR REPORT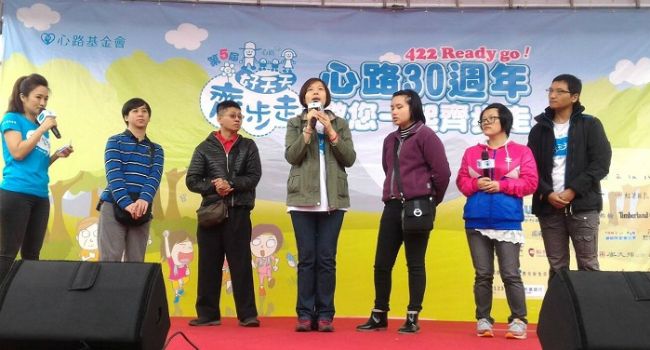 Syin Lu social welfare foundation
W Taipei continuously works with Syin Lu social welfare foundation to support Children of developmental delay and disabilities. Every year, W Taipei sponsors room vouchers for their charity walk lucky draw, to share goodwill with children and their family.
Farmer's Market charity tote bag (TSPCA)

W Taipei held "2017 Farmer Market – The Sweet Camper" in May at 10F WET bar to present universal food and drinks, as well as camping theme products for the guests. Meanwhile, W Taipei invited Taiwanese designer Yu-Zhou Pan to design a "Sweet Camper Tote Bag", not only encouraging local young designer to involve in this campaign, but also collaborating with Taiwan Society for the Prevention of Cruelty to Animals (TSPCA) to raise fund of TWD11,571 to stop cruelty.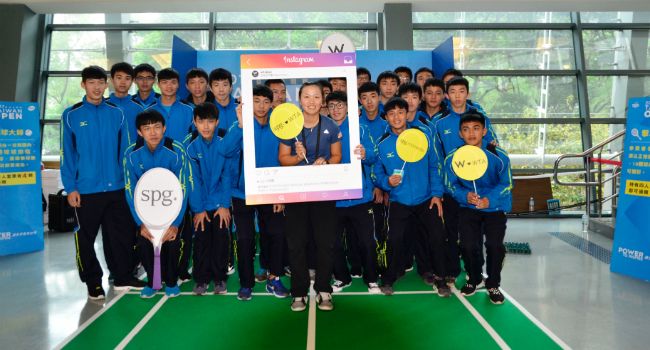 Yilan High School student to WTA Taiwan Open
As major sponsor of WTA Taiwan Open, W Taipei provided track & field team students from Yilan High School a chance to participate in this important international tournament, invited the students to stay at W Taipei and watch the games.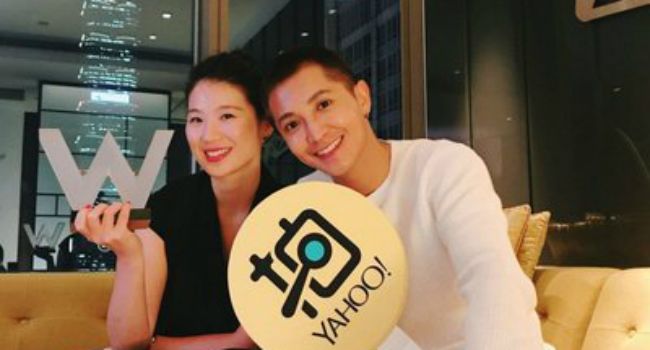 YAHOO! Live bidding (UNICEF)
2017 online bidding event "Love Auction: Win a Suite Night at W!" for the UNICEF took place on Chinese Valentine's Day (8/23) on Yahoo auction platform, bidding starting from TWD1. The winner will receive one night stay at FANTASTIC SUITE with 2 breakfasts at the kitchen table along with one bottle of VCP Brut and Complimentary WIFI. The auction went successful and donate the revenue TWD65, 300 to the UNICEF.
Fuel Day (Hondao Senior Citizen Welfare foundation)
W Taipei held 2017 Fuel Your Day charity event on September 23rd from 8AM to 5PM at 10F WET pool, WET deck, and WOOBAR. W Taipei invites various partners to join the event and provide yoga, cycle & barre, pound fit and more fitness sessions to the guests. W Taipei also raised funds for Hondao Senior Citizen's Welfare Foundation to support the organization with total donation of TWD101,500.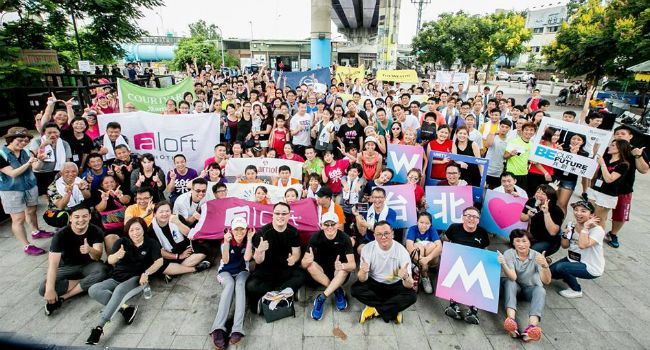 Run To Give (Hondao Senior Citizen Welfare foundation)
Marriott International "Run to Give" charity run took place in Taipei on September 24, 2017. Debuted in 2014, the annual "Run to Give" brings hotel associates together to organize runs in different cities to support local charities. This year, W Taipei and other 12 hotels joined efforts to raise funds for Hondao Senior Citizen's Welfare Foundation to aid TWD59, 500 to support senior citizens in Taiwan.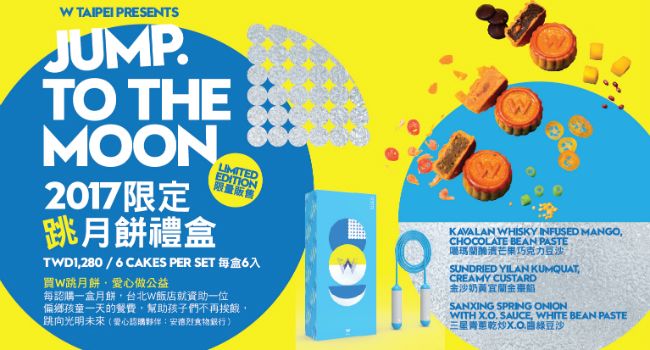 Mooncake( Andrew Food Bank)
W Taipei collaborated with local design house "Shiang design studio" and launched 2017 moon cake "JUMP TO THE MOON" in early July. To showcase W's passion point - FUEL , the designer utilized blue and yellow colors to present energetic image and design a "W Jump Rope" to go along with the gift box. W Taipei also donate TWD100,000 from the moon cake revenue to Andrew Food Bank.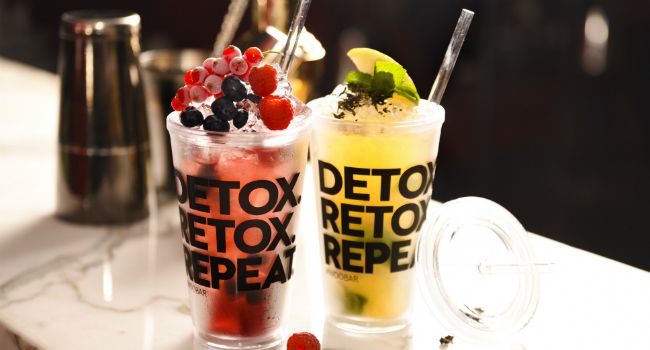 WOOBAR charity cup (Flying Youth)
During WOOBAR restyling period from November 10th to December 10th 2017, W Taipei set up a "POP-UP WOOBAR" at 1F Wheels and provide WOOBAR's iconic mojito and cocktails as well as WOOBAR to-go cup and raise fund for Flying Youth to aid TWD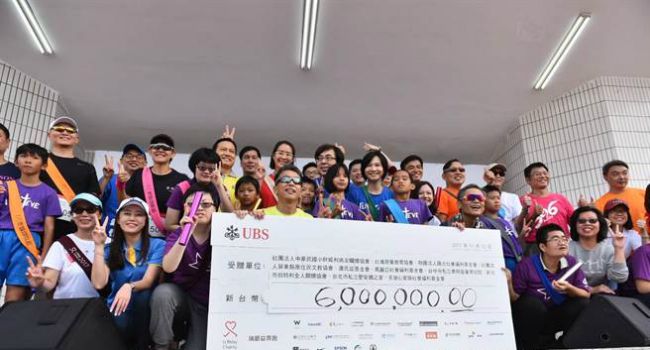 2017 U Relay charity event
W Taipei joined UBS and 20 other cooperates for 2017 U Relay charity event and raised 6 million to donate to 10 charity organizations. Mr. Harvey Thompson, General Manager of W Taipei, also joined the celebrity relay himself, to encourage everyone to share goodwill and help the underprivileged minority.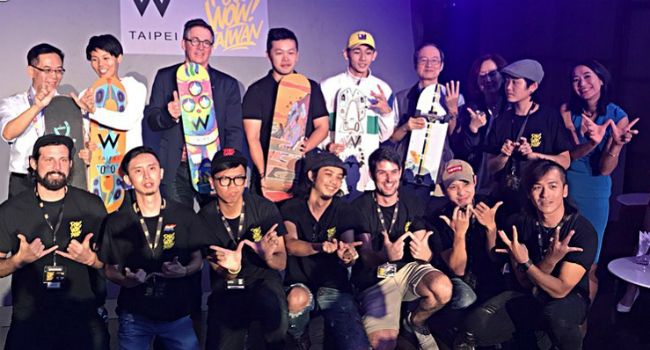 11/24 Anti-drug forum
During WOOBAR restyling period from November 10th to December 10th 2017, "POP ART @WOOBAR" exhibition took place at W Taipei with POW! WOW! Taiwan. Meanwhile, Taipei City Hospital, Kunming Prevention and Control Center also joined the event and held a forum and movie premiere at W Taipei to bring more awareness of anti-drug issues.