FUEL FOR HER · FALL FOR TAIPEI 2017
W Taipei has launched a series of events under the concept "FUEL FOR HER‧FALL FOR TAIPEI" this year, and we aim to feature the beauty of the city with a new energetic perspective.
Women's Tennis Association OPEN 2017
Stay tuned, more to come!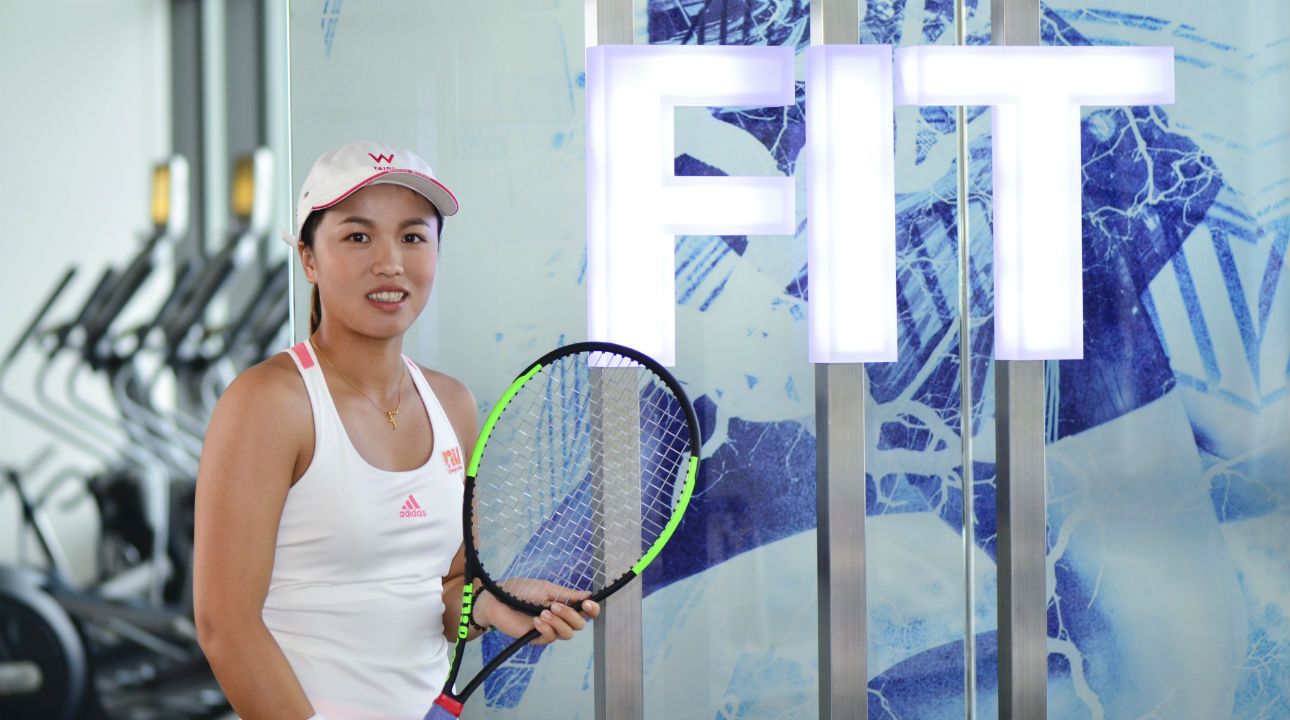 W Taipei collaborates with Taiwanese young tennis player, Ya-Hsuan Lee, to introduce "FUEL FOR HER‧ FALL FOR TAIPEI" lifestyle. As a major sponsor of WTA Taiwan Open 2017, W Taipei is focusing to promote women tennis and to stimulate local tourism during the tournament.
From January 30th to February 5th, WOOBAR presents a tennis themed mocktail "Tennijito" to celebrate the game. W Taipei also launches "Fuel Your Day" package, allows guests to enjoy Fuel T Time semi buffet at the kitchen table and receive one day access to FIT gym, WET pool, and hot bath, sauna, and steam room at the Change Room.
Game On! Lucky Wheel Game Rules
Campaign Details:
Spin the wheel to win the prize.
*2 lucky wheel opportunties per reservation upon check in
* Limited 20 mocktails can be redeemed per day

TERMS & CONDITIONS
A. The campaign period is 2017/01/30 to 2017/02/05.
B. Participants for this campaign must be 18 years of age or older.
C. 2 lucky wheel opportunities shall be provided for each reservation for during the promotion period.
D. Please keep the winning sip card/promotion voucher properly, W Taipei is not responsible for card that is lost, damaged, destroyed or stolen.
E. W Taipei reserves the right to amend the raffle campaign's terms and conditions at any time. Any changes shall be announced via the campaign's website.
F. Discounted items must be charged to room, the promotion items will not be shown on final billing.
W STAR ─ YA-HSUAN LEE
W Taipei sponsors Ya-Hsuan with one year FIT gym membership and complimentary hotel accommodation as a support for her trainings and tournaments. Ya-Hsuan will be featured in short films to promote FUEL FOR HER‧FALL FOR TAIPEI lifestyle produced W Taipei.
"It's my pleasure to collaborate with W Taipei; I am honored to be recognized as the next rising star. I will do my very best to deliver the perfect performance!" said Ya-Hsuan. "By accessing FIT anytime benefits me to strengthen my body and enhance my routine trainings with the state of the art equipments. This is such a privilege for an athlete. I'd also like to encourage young tennis players in Taiwan: Do your best and embrace every challenge to make your country pround!"